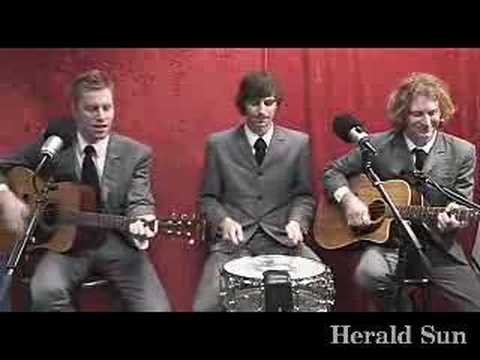 Posted Friday, March 8th 2013 @ 6pm
So I found this old clip of Wally De Backer, better know to you as Gotye. Before "Somebody That I Used To Know" catapulted him onto the world stage, he played with a band called The Basics. Turns out they're still making music; if you're interested in finding out more, check out Gotye's latest newsletter here.

Here's the clip I found of The Basics performing "Just Hold On" in the Herald Sun Studio (The Herald Sun is one of two major newspapers in my home town of Melbourne, Australia). It's pretty catchy, and somehow I keep thinking of The Beatles. Can't imagine why...